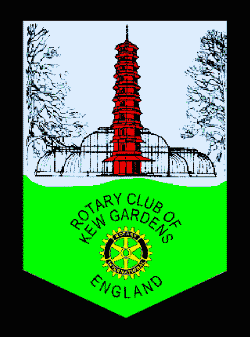 Our Club banner depicts the famous Royal Botanic Gardens, nineteenth century Palm House and the Chinese Pagoda, erected around the year 1760.

The land adjacent to the Pagoda was 'Mad' King George III's enclosed pasture and sheep sale arena.

In August 1804 Captain MacArthur, an entrepreneur, purchased here a large number of the King's Merino sheep for export to the Colonies.

From this original Kew stock came the sheep that would eventually make Australia's fortune.